Consumer Court

Help to file Consumer Complaint

+918080423516

sms answered within few hours Calls will not be answered

International Consumer Rights Protection Council (ICRPC) is a registered NGO that helps you to file consumer complaint in the consumer court and informs about consumer forum matters. ICRPC sends legal notice before taking action.

Please do not telephone us to know the procedure or to tell us your complaint as it will not help unless we read your documents, and please do not visit us without appointment even if you stay nearby.

.

First know the procedure for filing complaint with ICRPC by sending a request mail to icrpc.india@gmail.com You will receive the procedure within 2 minutes. Check your inbox as well as spam folder.

.

Address of Consumer Courts, Consumer Protection Act, Right to Information Act, Lok Adalat, Ombudsman, MRTPC and other information is available on this website for FREE.

No need to hire a lawyer, we tell you how to fight your own case. Even uneducated people have won cases in consumer courts through our guidance.

READ OUR SUCCESS STORIES, YOUR CASE MAY BE SIMILAR
---
Click here for the CONTENTS of this website
---
Are you getting Unsolicited Commercial Calls (UCC) even after a confirmed registration for Do Not Disturb (DND). Complain against the caller.
Send an SMS in this format: the unsolicited commercial communication, XXXXXXXXXX, dd/mm/yy to 1909
Here, XXXXXXXXXX is the number against which you are complaining or the sender code in case of bulk SMS without a number. The next two are date and 24-hour time at which you received the unsolicited message or call. Add a short description of the call you received.
e.g. ABC Bank about loans, 9999900000, 31/01/12
Alternately, call 1909 and follow instructions to register a complaint
BEWARE OF THESE SERVICES & OFFERS
TRANSPORT

Never pay the transporter unless he gives invoice and lorry receipt in the same name as the quotation, and also delivers insurance certificate.

HEALTH INSURANCE

Be clear about the pre-existing disease clause, premium amount, and get all the terms in writing. Do not hand over blank signed application.

TIME SHARE

Do not get trapped in Country Club fraud. Never invest in any time share scheme unless you read the review of that time share company on the net.

RAILWAY FOOD

Never pay for the pantry car meals unless you receive the bill. Look at the menu of food items CLICK HERE

EXHIBITION SALE

Remember they have temporary stalls, and if you buy anything they will not be there to solve your grievance.

HOME BASED JOBS

Most of them are fake. They will ask you for registration money and then stop responding after receiving it.

RAILWAY COMPLAINT

File complaint while traveling in the train by sending sms to number 08121281212. Give your berth, bogie, train no, train name with the date, time and location.

LOTTERY WINNER

You won without participating? They ask you to pay to receive lottery money? This is a big scam and foolish greedy people easily get trapped. Delete such emails.

EMPLOYMENT OFFER

Companies do not go house to house handing invitations to join them. Just delete such emails that promise you jobs against registration fee. You will lose your money and never get a job.
Are you being harassed by recovery agents?
Hiring goons for recovery by banks or finance company is illegal and Supreme Court has come heavily against such methods of goondagiri. If any institution adopts such illegal methods for recovery you can write to:
The Banking Codes and Standards Board of India,
Reserve Bank of India Building, C-7, 4 th Floor, Bandra Kurla Complex, Mumbai - 400 051.

Tel: 022 - 26573715, 26573724. E-mail: help.bcsbi@rbi.org.in
---
---
ARE U BEING HARASSED BY CONSUMER COURTS?
WE ARE GATHERING INFORMATION ON CORRUPT JUDGES, REGISTRARS & CLERKS
We have received many complaints from consumers that they are being harassed in the consumer courts when they go there to submit consumer complaint or attend hearings. They are not being served properly by the clerks, and the judges keep on giving hearing dates without arriving to judgment. These acts are contrary to the purpose of setting up of consumer courts that were basically meant to help the consumers. Please inform us if you have experienced or witnessed harassment or corruption. Inform us the exact time, date, and location of the incident in writing through duly signed letter. Your details will not be disclosed on this website, but you should be ready to co-operate when action against these people is initiated by nabbing them through proper channel.
---
---
Are you the one among those who have been cheated at the market place and want to fight back to save your country from the corrupt people. Then join us now to get our support. Our team is waiting to welcome you to strengthen your hands.

International Consumer Rights Protection Council (ICRPC)
E-mail: mail@consumergrievance.com (do not request for procedure from this e-mail address)
SMS : +91-8080423516 (write "procedure" and send SMS to get the procedure)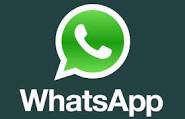 +918080423516
Don't call, only WhatsApp