COMPLAINT AGAINST DEFECTIVE PRODUCT AND SERVICE
CONSUMER COMPLAINT IN CONSUMER COURT
How to file consumer complaint against manufacturer or seller. You do not require an advocate to file your complaint with the consumer court. Do it on your own. It is very easy.
Consumer Courts were set up under the Consumer Protection Act, 1986 to offer speedy and economical redressal to the Indian citizens.
There is no court fee for cases where the claims are below Rs 5 Lakh.
If you have the cash memo and all the correspondence through which you tried setling the issue with the manufacturer or dealer before filing your complaint with the consumer court, you have a good case in your favour.
You can get help from ICRPC from the comfort of your home. No need of running around the lawyers and other oficers to get your consumer complaint be heard.
CLICK HERE TO DOWNLOAD THE PROCEDURE FOR FILING COMPLAINT
You would receive the procedure for filing complaint, as an attachment with our reply. The procedure would help you to prepare your documents and send to ICRPC. Check your inbox as well as spam folder for this reply.
International Consumer Rights Protection Council (ICRPC) helps you to get your consumer complaint redressed. ICRPC provides information about the consumer court, how to file consumer complaint and other aspects of consumer complaint redressal.
If the seller has cheated you, no need to keep quiet......go ahead and fight back.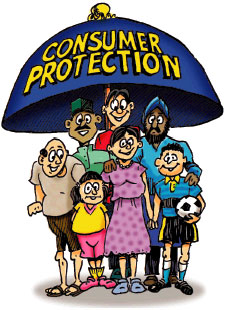 +918369936626
Copyright@2020. All rights reserved.
International Consumer Rights Protection Council